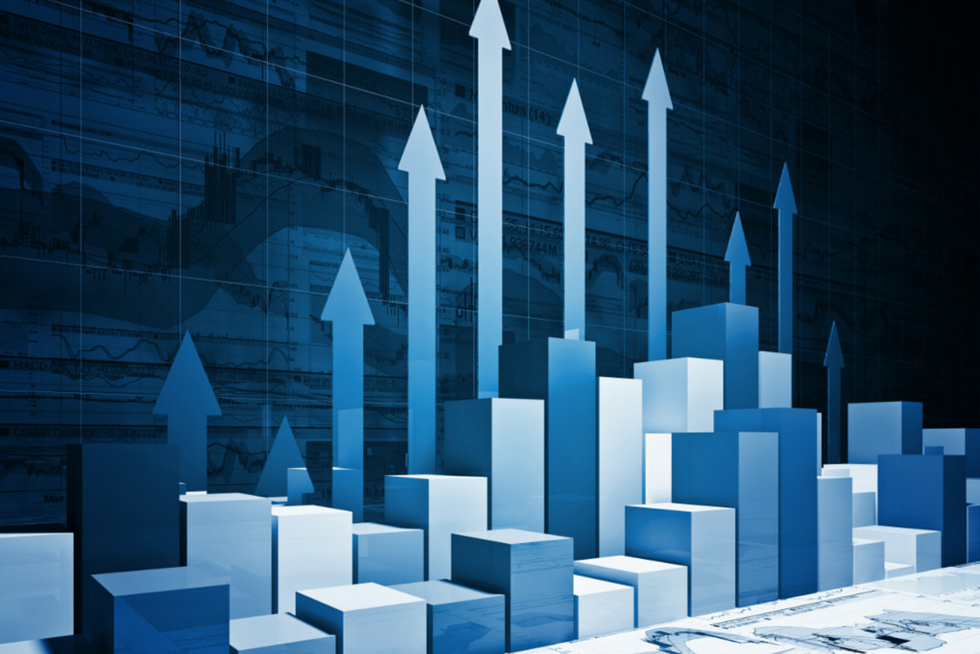 There is no blueprint for establishing and running a successful company. However, even in the tough economic times we have faced over the last few years, there have been a number of organizations that have set themselves apart from the competition. Going from strength to strength these organizations include well-known brands such as Hailo, Orlebar Brown and GoPro. In this blog, I will share some insights into the approaches and actions of today's most successful, fast-growing organizations and the seven habits that you should consider when mobilizing your business for hyper-growth.
1. Offer Value and Spot Emerging Trends
Customers want true value from you – not perceived benefits. Customers are also continuously redefining their needs and wants, so the market is continually changing. This means that you have to build a product or service that adds consistent and compelling value to your customer beyond that of what competitors can offer. You have to spot opportunities and grasp them. Hailo, the online taxi booking service that matches taxi drivers and passengers through a mobile app, has done this incredibly well. It spotted a gap in the market and built an entirely new type of service around it – which has led to immense disruption in the industry and great success in a very short period of time. They were agile, audience focused and were able to scale rapidly once they hit a rich seam of success.
2. Identify Growth Opportunities
Companies can grow in two fundamental ways. They can grow their existing customer base organically – leveraging new products and services or they can acquire new customers, move into new markets or diversify their portfolio of offerings. The key to your organizations hyper-growth lies in your ability to identify the largest growth potential and then support that strategy across business divisions, sectors or even countries. Will you follow GoPro's example: continuously developing new products to sell to customers as add-ons to their existing purchases? Or will you set yourself up for entering new markets like fashion retailer, Orlebar Brown, when starting to sell to the US market from the UK? Identify the opportunity and set the strategy (bearing in mind that you must continually reassess performance and market).
3. Hire Leaders with Focus
Little can be achieved without having the right leadership in place. Even if you have a great value proposition and you know where growth may come from in the future, you need a leadership team in place that can execute to your company strategy and objectives. True leaders will not only buy into the company vision but will drive it forward and help it to adapt to an ever changing market environment – spotting trends that can affect your business, sometimes even before they happen. To paraphrase Peter Drucker: 'management' is doing things right, but 'leadership' is doing the right things. You can't have the former without the latter.
4. Create Effective Processes
Brilliant, fast-growing companies are built on brilliant processes. Processes must be efficient and scalable – linking the back and front offices in ways that enable decision makers to make the right choice at the right time for the benefit of the organization, its employees and customers. Today, the majority of these processes are driven from within technology platforms such as ERP systems. It is therefore critical that any system you purchase sets you up for growth by offering you the scalability and flexibility you need at the drop of a hat.
5. Engage Brand Ambassadors
Nothing is as powerful as your customers telling the world about your great product or service. From the outset of developing your growth strategy you have to identify your brand ambassadors – whether they are employees, customers or wider influencers. Whether they tell your story through social media engagement, word of mouth or through interviews with media, you need others to tell your story to support your marketing.
6. Measure Your Success
Success is not luck. You constantly have to monitor what's working within your business and what is not. You cannot control external factors, but you can measure and react to success or failure. Data-driven companies invest in technology that enable them to have the real-time information visibility, flexibility and response mechanism their organizations require, no matter the time, place or company structure. Big data leads to big advantage – if you can harness it more quickly and with more insight than your competitors.
7. Be Agile And Keep Innovating
Once you have built a fast growing organization, the temptation may be to take your foot off the gas. But the world rapidly changes – and today's winners can fast become losers if they do not continually reassess their position, customers and market opportunities. After all, the thing that many of the companies I have mentioned today, including my own company NetSuite, are doing so well is continuing to strive for innovation. Customers have more choice than ever before, and your competitors will spring up around you. Always be one step ahead.
I hope these seven drivers of hyper-growth organizations provide you with some food for thought. My question to you and your management team is, are you currently applying any of these habits? Do you agree? What is your recipe for success? We'd love to hear from you.  info@trimtabconsultants.com
Trimtab Consultants LLC is a NetSuite Solution Provider.  We specialize in NetSuite sales, implementation, customization, and training.