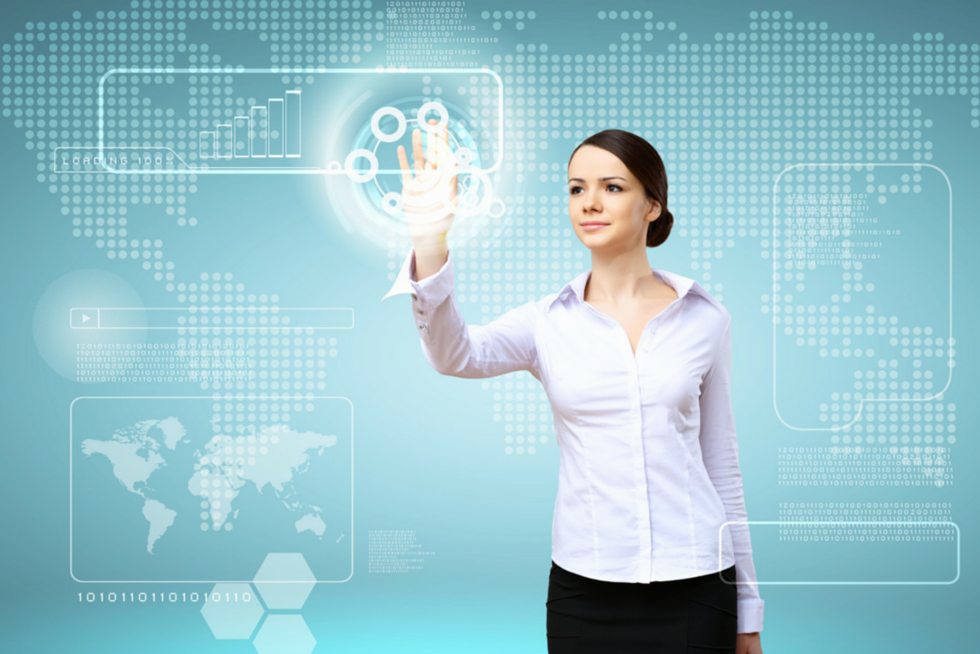 The industry's leading provider of cloud-based financials / ERP and omnichannel commerce software suites, today announced that four of the 11 professional services organizations identified as 'Best-of-the-Best' by Service Performance Insight (SPI Research), the leading research consultancy in the professional services industry, use NetSuite OpenAir and NetSuite OneWorld to run their businesses more effectively and profitably. The 'Best-of-the-Best' rankings are featured in the SPI Research 2015 Professional Services Maturity Benchmark, an annual in-depth study based on a survey of 220 professional services firms.
SPI Research identified the top 11 'Best-of-the-Best' as firms that significantly outperformed their peers in 2015 based on a benchmark average in all five performance dimensions – leadership, client relationships, human capital alignment, service execution, and finance and operations. The 'Best-of-the-Best' firms all had significantly higher profit and per-project revenue, more satisfied clients, and better service execution, according to SPI Research's report.
Four of the top performing organizations in the report are using NetSuite solutions including NetSuite OpenAir professional services automation (PSA) and NetSuite OneWorld global business solution, which provides multi-subsidiary management, global financial consolidation, and multi-currency and multi-language capabilities.
"Our benchmark report substantiates the value that project-oriented businesses gain with an integrated application suite in terms of finance and operations, service execution, client relationships, human capital alignment and leadership," said Jeanne Urich, SPI Research Managing Director. "As the market-leading PSA solution, NetSuite has clearly helped many top firms to run more efficiently and profitably."
The four NetSuite 'Best-of-the-Best' top performers are:
TOP Step Consulting, located in South Riding, VA, improves business efficiency and productivity for professional services operations by providing consulting and implementation services for PSA software. TOP Step Consulting is a six-time 'Best-of-the-Best' winner.
"We are thrilled to be recognized as a six-time top performer," said Jodi Cicci, President and CEO at TOP Step Consulting. "We have a simple philosophy focused on delivering exceptional service. Our customers are other professional services organizations who are looking to improve their business efficiency and profitability, so it is vital that we are seen as an expert and leader in our field. The benchmarking process and report findings validate what we are doing right and help us identify areas of improvement."
Campus Management, based in Boca Raton, FL, provides software, strategies and services which enable institutions of higher education to offer dynamic models of engagement and delivery. Institutions worldwide utilize Campus Management to unite campuses and workflows, improve student outcomes and achieve goals. Campus Management is a five-time 'Best-of-the-Best' winner.
"Campus Management is very pleased to be named 'Best-of-the-Best' among so many professional services organizations once again by SPI Research," said Danielle Guille, Vice President of Professional Services for Campus Management. "This honor recognizes our team's commitment to client success through exceptional products, consulting, implementation and support, and reflects our vision for delivering long-term solutions as trusted partners to higher education institutions."
Mxi Technologies, headquartered in Ontario, Canada, is a market and technology leader in providing integrated and intelligent maintenance management software, support and services to the aviation industry. Mxi Technologies' suite of Maintenix software is uniquely designed to help aviation organizations maximize the revenue potential of their aviation assets through standard, lean, and predictable maintenance.
"Given the mission critical and regulatory nature of our business, it's incumbent on our team to deliver on-time and on-budget, making quick and accurate forecast and demand management one of our core competencies," said AJ Harris, VP of Professional Services for Mxi Technologies. "Being recognized for this, as a 'Best-of-the-Best' winner, is an honor and a reflection of our heritage of thought leadership, innovation, and continuous improvement."
Vision Solutions, based in Irvine, Calif., is a premier provider of software solutions designed to protect data, minimize downtime and maximize resources for the modern data center. Vision Solutions delivers workload migrations, high availability, disaster recovery and data sharing — across any hardware and any physical, virtual or cloud-based environment.
"Having the ability to benchmark one's organization against others is invaluable," said Terry Plath, Vice President of Global Services at Vision Solutions. "To now be honored as a 'Best-of-the-Best' organization is humbling, a reflection of the hard work and professionalism of every one of our team members."
According to SPI Research's analysis, the 2015 'Best-of-the-Best' professional services organizations had net profit of 25.2 percent in 2014, compared to net profits of 12.2 percent for all the other surveyed companies. Other key metrics of 2015 'Best-of-the-Best' firms, compared to their peers in the SPI Research survey, include:
Year-over-year revenue growth: 14.4 % vs. 9.7 %
Average revenue per project:

$252,000

vs.

$178,000

Annual revenue per employee:

$236,000

vs.

$150,000

Projects delivered on time: 87.7% vs. 77.8%
Reference clients: 79.2 % vs. 73.4%
About SPI Research
Service Performance Insight (SPI) Research focuses on the global service economy. The research firm provides a unique depth of operating experience combined with unsurpassed analytic capability. In its consulting engagements, SPI Research helps service and project-oriented organizations ignite performance by objectively assessing strengths and weaknesses to develop a full-faceted improvement plan, with measurable time-bound objectives. SPI Research provides an informed and actionable third-party perspective for service executives and technology providers. Its market research and reporting forms the context in which both buyers and sellers of information technology-based solutions maximize the effectiveness of solution selection, deployment and use. For more information on SPI Research, please visit www.spiresearch.com.
Today, approximately 24,000 companies and subsidiaries depend on NetSuite to run complex, mission-critical business processes globally in the cloud. Since its inception in 1998, NetSuite has established itself as the leading provider of enterprise-class cloud ERP suites for divisions of large enterprises and mid-sized organizations seeking to upgrade their antiquated client/server ERP systems. NetSuite continues its success in delivering the best cloud ERP/financial suites to businesses around the world, enabling them to lower IT costs significantly while increasing productivity, as the global adoption of the cloud accelerates.
Contact us and let Trimtab Consultants show you how NetSuite could improve your Professional Services Organization.